What To Wear To A Party, Best Party Wear Outfit Ideas
What To Wear To A Party?
1. Christmas Party
Christmas is around the corner, and I'm guessing that you are already flooded with invitations, or you have a vague list of the parties you have to attend. It's that time of the year we all want to unwind, party, and forget the stress of the whole year. So, go all out, look your best. The obvious choices are a little black dress, a red dress, or a blue lace dress – or anything on those lines. However, this time around, try pantsuits, matching separates, or monochromes. Accessorize with fine body jewelry to complete the look.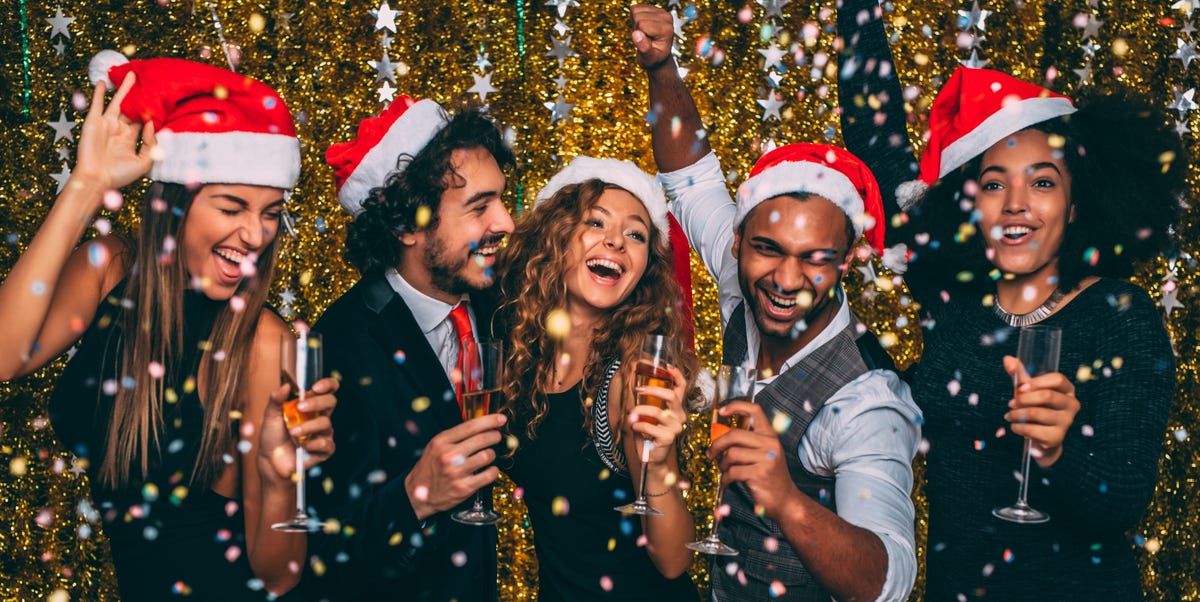 2. House Party
If you are looking for house party ideas, it either means that the party is moving indoors because 'Winter is coming (see what I did there?), or it is a house party in the most real sense. It implies that there will be beer pong, charades, sticker stalker, and other activities. So unless there is a theme mentioned in the invite, you can wear just about anything – from a maxi to distressed jeans, a shirt dress to leather pants. Keep your makeup low-key because it is an indoor setup, but let that one accessory or lipstick pop to look effortless and chic.
3. Birthday Party
Honestly, birthday parties are the easiest to dress up for, because more often than not there is a theme. The only thing you probably have to remember is that it is not your birthday and so you don't have to steal the thunder. A crop top and skirt ripped jeans and shirt, a one-piece boho dress, hot pants or skinny jeans with a leather jacket, etc. are interesting choices.
4. Cocktail Party
If you have to follow the norms of a cocktail party to the 'T", then it is a formal setup, and so, you are expected to show up in dresses that are formal, yet celebratory. You would have heard this before, but we will say it anyway – if you don't want your boss to see you in a dress, simply don't wear that to a cocktail party. There's always a thin line between being stylish and sleazy, and a pretty slim one, so tread carefully. A-line dresses are your best bet, or anything long and defining is good too. Pantsuits, sleek trousers, or palazzo sets are also okay if you can pull them off. Carry a clutch, wear elevated footwear if you can't manage stilettos, wear a statement accessory that stands out and is elegant – and you are well on your way to rocking the party in elegance and style.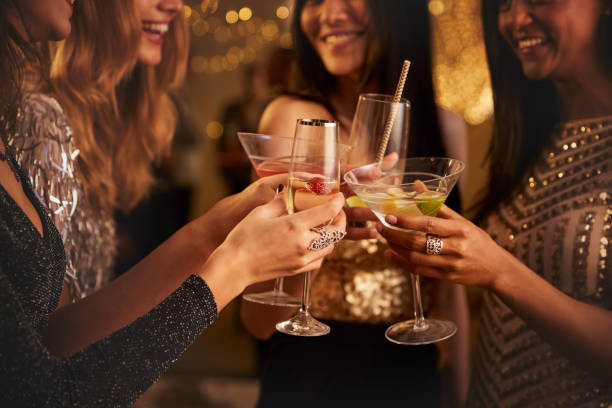 5. Pool Party
There are a couple of ways to approach this look and no right way to do it. Even if the party is by the pool and not in the pool, or you decide to stay dry and outside the wet zone, it's good to be dressed to match the party theme. Wear a floral one-piece, fedora, shades, and platform heels or flats; or shorts with a cold-shoulder top, bohemian style maxi, etc. However, if the party is all about music, drinks, and the guests decide to take a deep dive. You need to be more functional. Choose a bikini or a swimsuit of your choice that is both stylish and comfortable. Top it up with a pair of shorts, a strapless playsuit, a cover-up dress, etc. that you can yank off just before you jump in.
6. College Party
College parties are more often than not going to be about drinking, dancing, fun activities, etc. So wear something comfortable, chic, and well put together – it does not have to be couture. You are just students, and anything is acceptable. Layering up and adding leather jackets and accessories like a choker, body bag, and white converse shoes is a smart approach. Work your way through your existing wardrobe and be smart about it.
7. Bachelorette Party
Bachelorette parties are one of the easiest to dress up for. Because if you are invited to one, I'm assuming you are in the innermost friends' circle of the bride. And you guys have a solid plan. Even otherwise, just wear something fun, casual, yet decent without stealing the attention of the bride-to-be. You can wear that LBD, a lace dress, jumpsuit, or a satin dress as long as you go with the flow. Bachelorette parties will invariably have a lot of props. So show your best side, and get some groupies to reminisce later (and stories you definitely don't want to).
8. Dinner Party
Dinner parties are not like cocktail parties or ceremonies. But they need you to be dressed in something elegant while being casual. So, even if it is an in-house party, it's never really a good idea to wear your grunge 90s attire. Let the shades of whatever it is that you choose to wear be subdued and subtle, or at least not as flashy as it would be on a summer afternoon. Powdered colors, pastels, sequins, etc. are exciting choices you can play around with.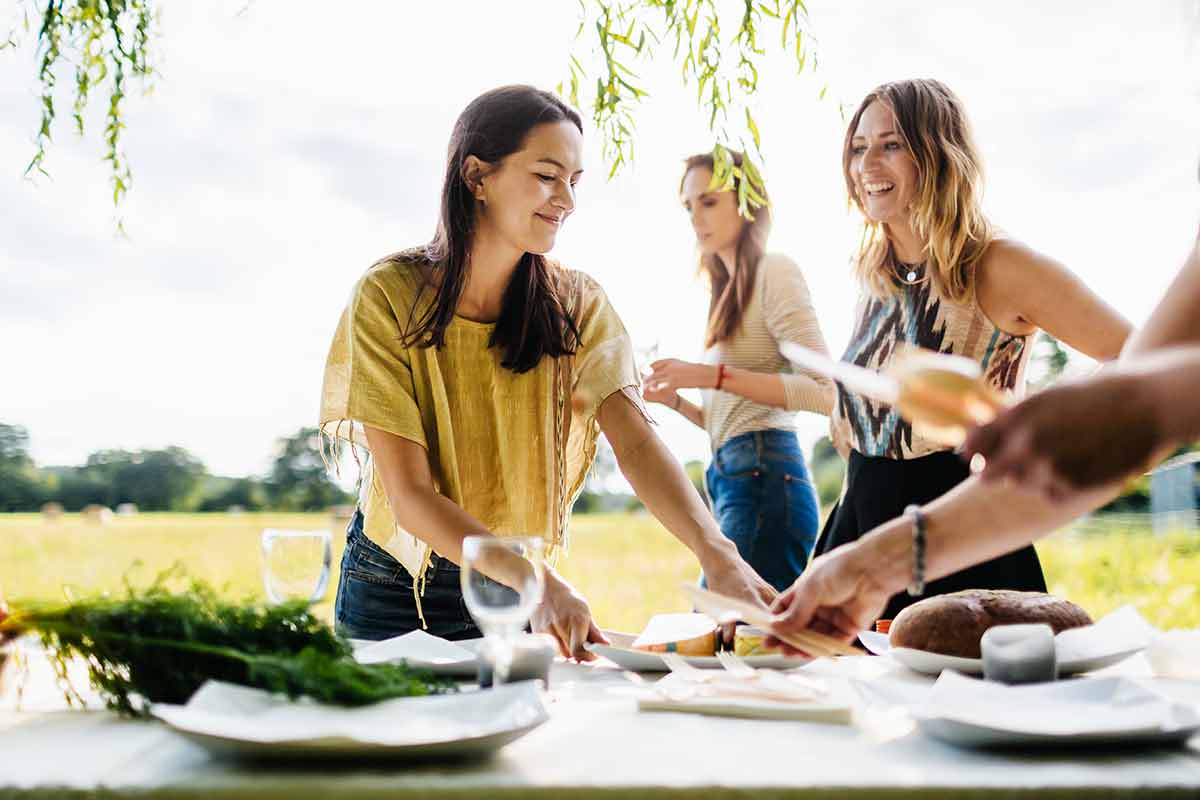 Shop with us Best Trending Clothes
Check our New Arrivals & Offers On Pinterest