Elizabeth II Looks Luxurious
Elizabeth II on the New Portrait Looks Really Luxurious
Elizabeth II on the New Portrait Looks Really Luxurious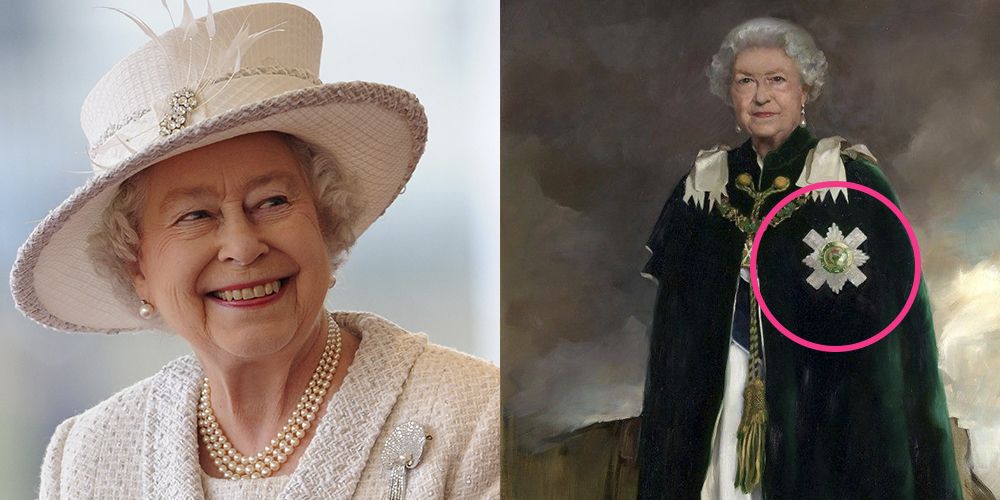 That's what royal style is
A new portrait of Elizabeth II by the British artist Nikki Philipps was presented to the public in the Holyrood Palace in Edinburgh. In the picture, the 92-year-old Queen is depicted standing against the backdrop of the Salisbury-crags cliffs in a ceremonial green mantle worn by the Knights of the Order of the Thistle, with the pendant of St. Andrew on the order chain. Meanwhile, the Order of the Thistle is one of the three highest knightly orders of Great Britain and the main order of Scotland.
Portrait of Elizabeth II – by the way, embodying all the royal chic and grandeur – not the first work of the Nikki Philipps for the royal family. Previously, she wrote portraits of the queen, as well as princes William and Harry. "Every time this is a fantastic hassle, but at the same time a great pleasure and incredible honor," the artist comments on her work for the royal family.
According to Entertainment Tonight
Finally, The Queen's ensemble is the same one she wore during her trip to Scotland. With Prince William over the summer when she and the Duke of Cambridge. Attended the annual Order of the Thistle Service at St. Giles' Cathedral.
The portrait is definitely the least dramatic news out of the royal family in recent weeks. Rumors of a feud between Kate Middleton and Prince William and Meghan Markle and Prince Harry have been circulating. Through the British tabloids, along with other conflicts between Prince Charles and his sons. In the same way, a few major staff changes at the palace.
But the undated oil painting of the Queen shows a woman utterly unfazed by the gossip floating around about her family. At last, she's got excellent posture and an absolutely serene expression, entirely composed.
Elizabeth II on the New Portrait Looks Really Luxurious
Shop With Us at Fancy Impress
Check our New Arrivals & Offers On Pinterest